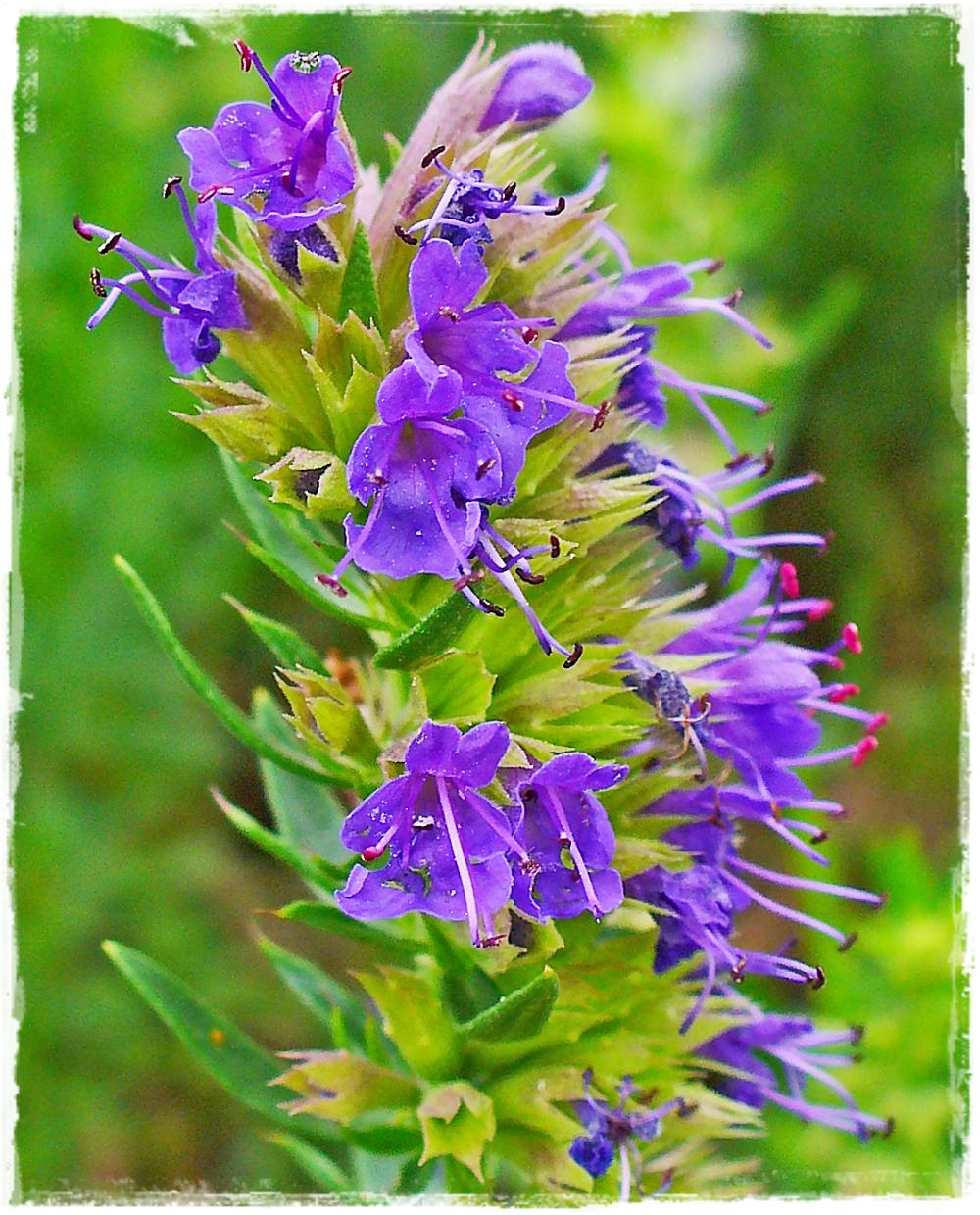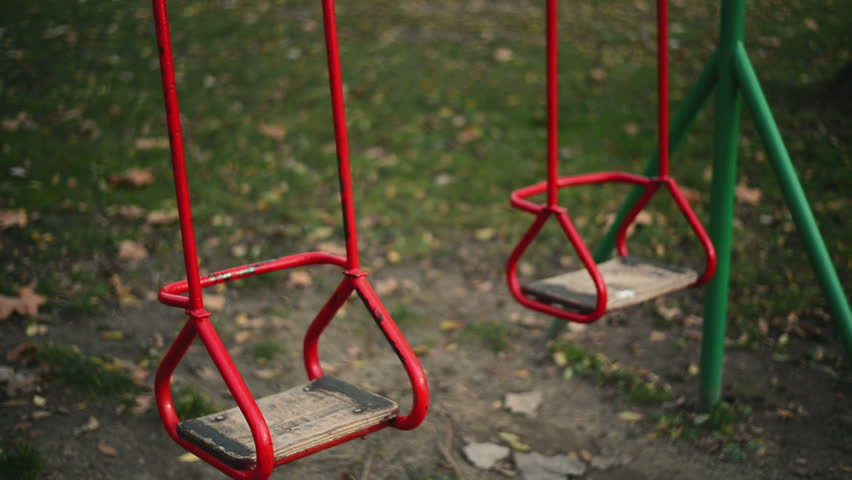 [We publish the testimony and reflections of Rosa S. , an anthropologist, documentary maker, mother of a son who attends primary schools, or rather, attended them before closing. Rosa invites to pay attention to the children imprisoned at home, to listen to them and not to underestimate the trauma they are undergoing. Its text is accompanied by a Wu Ming 4 note on the same theme. It is the first of a series of posts, with which we intend to give testimony of the consequences of the emergency on the daily life of weak subjects and not only. Enjoy the reading. WM .]
by Rosa S.
As long as it was possible, I went for a walk with my son in the park near home, usually around lunchtime. We didn't see anyone for hundreds of meters. It seemed important to me that the child could have at least an hour of air per day, to get some sun and kick two balls, or to see the grass again. Going to the park, even if only with me and not with his friends – so not the best of fun, I understand it – seemed to me to be the only time for him to get back to his "old" normalcy and better endure the quarantine. For children, let's remember, life was already upset over a month ago, when schools, gyms, swimming pools were closed, in short, all the activities of their daily lives.
On March 21, a new decree sanctioned other extraordinary measures. Dogs are mentioned (as in the other decrees): they are allowed to be accompanied by their owners to take a walk. And children, by chance is allowed to them too? It is not known. Children have not been mentioned for some time, in any decree. It is as if they have disappeared, closed in their homes. By ensuring that only those who have to go to work or shop (one at a time) to go out were denied to them. Children are segregated 24 hours a day.
With the passing of the days and the approach of April 3, they await more and more anxious the return to "normal", even if it were Christmas. But now it is also clear to the stones that the schools will not reopen on April 3 or probably May 3. They are the ones with the real reputation of "greasers": they do not get sick, they have no symptoms, but they are vectors of the virus, so you must avoid meeting them and spreading it.
So what should we parents do? Do we begin to prepare them, without having any indication from the schools or the government, or do we leave them in their illusion and naivety?
For a month they have not seen their classmates and their teachers, who previously frequented more than the family, 8 hours a day, 5 days a week.
In many schools the teachers organized themselves as well as they could. In my son's class (4th grade) the teachers try to do everything possible, but unfortunately they are not equipped to make video conferences and no one from the Ministry of Education has taken care to teach them, even during this entire closing month. They only have an institutional website that they do not understand immediately, to be honest. A menu indicates the possibility of participating in virtual classrooms: a pity that you cannot see yourself with the video camera or hear with the audio. In the virtual classrooms there is a live forum , where you can only chat.
Now, it is already difficult to communicate in a chat with adults, let alone with 25 children, simultaneously. Yet interesting thoughts come up: those who are surprised to beg the teachers to go back to lessons when they never wanted to go to school before; who expresses a deep nostalgia; those who say they cannot sleep at night because too many ambulances pass; who says that the days are now made up of nothing. Some show a cynicism that makes your skin crawl: the less it is useless, the more we will all die. They hear the news on the news and break down the numbers of the daily death toll in detail and argue over the accuracy of their sources: "today there were 753 dead". "No, on TG5 they said it was 723," replies the other. And then a question: "But if our parents get sick, who are we with?"
No one answers this question, as one does not answer other children who ask: "but what are we talking about?". Everyone proceeds on his own writing on his computer, nobody can tune in to anyone else, and frustration rises. Common chat problems, maybe you could think of a little more efficient communication tools.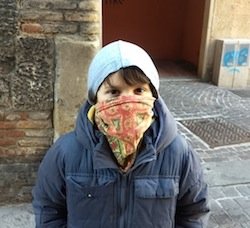 Who deals with the fears of these children? Who is responsible for answering their questions? Their lives proceed suspended, hanging on a balcony, waiting for a future "return" that appears further and further away. My son does their homework listlessly, he lacks feedback. The only job he did willingly is an Italian text in which he had to describe a friend. He wrote these lines that I decided to publish in order to understand how important it is to hear their voice, because they are living an unheard of experience that must – necessarily – be elaborated.
A friend tells me that she is making a visual diary with her children using the collage technique. The first job done is so expressive that it needs no comment ( see below ). But it is running out of sheets and glue, and in supermarkets they do not sell them because they are not essential goods. But aren't they essential for whom? For adults maybe. But no one thought that they are fundamental objects for children?
What they are experiencing now, at the beginning of their life, will accompany them for years to come. They look at us and observe us, they depend on us and on our choices.
We perhaps, still so displaced – that we have difficulty accepting what is happening, that everything always seems so surreal, the most used word on the web, "surreal" – here we, perhaps, today, can learn something from them. What is happening to us is more than real and concrete and we must find solutions. As soon as possible, and with them. Let's ask him to write and tell us. To help us understand, maybe they are the most lucid ones, now.
SELECTED TEXT: ALE, MY NEIGHBOR-OF-HOUSE
Staying at home to avoid the Coronavirus, without seeing anyone, is really boring.
Luckily my neighbor is there: Ale. He is one year younger than me, and lives exactly in the apartment under mine.
He is shorter than me, he is very thin and strong, he does not eat much because he fills up with water, that is, he drinks many glasses of water before eating.
Its main feature is that it loves football. Before Coronavirus he trained three times a week and they called him on Saturdays or Sundays to play tournaments, so I didn't see him much. Now he, like me, has to stay at home, but I'll see you from the balcony.
To exchange books and games we have this method: we leave them in front of the front door and knock and we go running to talk on the balcony. On the balcony we play this game, otherwise we get bored to death: one of us takes pencil, eraser and sheet, the other says what he has to draw, we take turns. We have a lot of fun seeing the other's drawings.
Ale is very nice and from the balcony he tells me many, perhaps too many, news heard or invented. Sometimes he goes to play football in the courtyard with his dad and I watch from above. I asked my mother if I could be an observer from down, that I was a meter away, but she said that you can't, otherwise they will give us a fine.
But at least we can talk to each other from the balcony, until everything returns as before.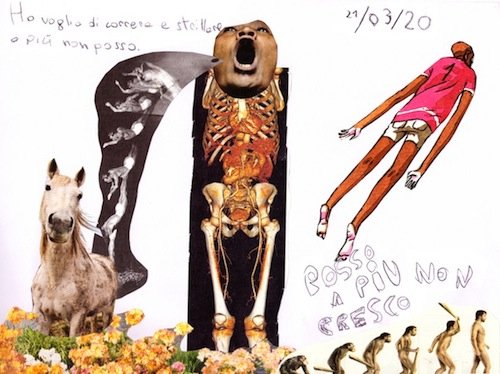 Postilla
by Wu Ming 4
Since the forced enclosure began, my youngest son, 7 years old, a kind of person who is normally serene and positive for his luck, occasionally comes to me, asks to be picked up, and cries for a few minutes. No need to say much. Let's stay there for a while. Then, after a few words of comfort (maybe he has to put up with the usual quote from the Lord of the Rings ), he quietly returns to do his homework or to play with the toys that now invade every corner of the house, or to watch videos and cartoons on the tablet. Sometimes he draws. The subject is always the same: siege scenes.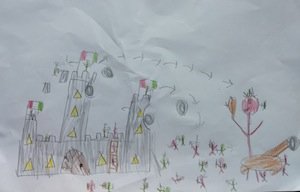 To the umpteenth photograph arrived on the parent chat, with the classmate posing with an ironed smile and a rainbow sign «It will be all right», he proposed to make one while pointing a toy gun at the temple, with the sign "What two balls." Obviously a proposal that has been quashed for a quiet life, even if it made my heart cry repress such a spontaneous reaction, which would have said the obvious, therefore – in times of patriotic militarization of the imaginary – the unspeakable. Is my son a defeatist? Perhaps he is only one who does not understand how he could infect anyone if he were given an hour of air like prisoners, at a safe distance from everyone. Even dogs are better than he is.
The World Health Organization in times of Coronavirus recommends precisely this : half an hour of physical activity per day for adults and an hour for children (not talking about dogs), walks and bike rides at a safe distance. The same is said by pharmacological scientists such as Silvio Garattini , and medical biologists such as the president of the scientific committee of the Italian Society of Environmental Medicine Ernesto Burgio . Even the governor of New York state, one of the hardest hit in the United States, did not prohibit outdoor activities, it only limited them, placing the condition of avoiding contacts and strictly maintaining distances. Also in New York State, the Department of Environmental Conservation has made free entry to all natural parks , because being outdoors during the pandemic is healthy.
In front of the "STAY HOME" diktat, when you are forbidden, put your nose out except to go to the factory or the supermarket , the children disappear. We segregated them as maximum potential greasers – but only after we put them home from school, then entrusted to our grandparents for two weeks – and we forgot them. Indeed, we forced them to shoot domestic videos to incite everyone to lockdown, effectively recruiting them in a do-it-yourself propaganda campaign that contradicts the recommendations of the WHO itself.
The consequences of all this on their psyche we will discuss in the years to come. But we will be too busy facing the most severe recession in history and dealing with the new totalitarianism brought about by the emergency to worry about them again. And maybe in the meantime they will have grown big and it's up to a psychologist to dig into the trauma.
In the meantime, from China they let people know that closing in at home has the result of certainly making all the families of the positives infected, so in reality it extends the infection. They say that, contrary to the stereotype, the point is not to "block everything", but to put in place "active" measures, to create "health corridors" for the screening of positives, to hospitalize the infected in special places. To do this you need swabs, medical personnel and adequate spaces. Spaces that we should make as comfortable and worthy as possible, and that could be created by reopening the hospitals closed in recent years, or by requisitioning the private health facilities, or temporarily requisitioning the hotels, since they are all empty, as it is starting to do … now .
One thing the Chinese certainly did not do is put the population of the whole country under house arrest.
In Italy we continue to repeat the mantra that we have the best health system in the world, but – thanks to the worst ruling class in the world – it seems clear that something has not worked. Yet we continue to find scapegoats in the runners, in the lonely old men and in the dads or mothers who dribble in the courtyard with their son.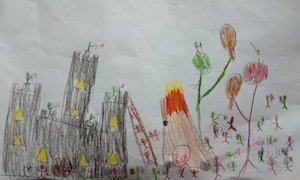 All in order not to admit that the responsibility for this tragic inadequacy lies with those who are above, not those who are below. Of those who have not acted in time. Of those who over the years have cut public health, put the closed number in medical schools, reduced medical personnel, blocked hiring (and now doctors come to help us from Cuba and we must call back those already retired, aged at risk). And also of those who have not been able to counter all this.
As Rosa says, the children look at us, and perhaps even manage to be more lucid than us, if only in expressing their frustration. But if there is any justice in history, one day they will make us pay dearly.
⁂
In the appendix, we point out this text by Andrea «Andy» Perego , first aid rescuer, because it is not the usual testimony of «my little puppy», it is very beautiful and ends precisely with an invitation, at this stage, to learn from children.
Chronicles from the emergency room (or blindness)
"Anyone who has tried to give a solid frame to all this elusive psychodrama – see the social networks that are the manger where he has nourished so far of alarms, protagonists, testimonies and weird misinformation – anyone who has tried to remain calm by focusing on a deeper level of analysis was accused of irresponsibility, poor civic sense, but what is more scandalous even of poor solidarity . We rediscover ourselves in solidarity even the country where 50% of pedestrian investment results in a relief omission, where the dead neighbor is discovered only when the stench spreads over the ladder, in solidarity just enough to tell others what to do and what should not be done, but not enough to try to do something other than singing on the balcony.
And here I come to the last point: last night at the fourth time I put on a white suit with a hood three pairs of gloves, mask and glasses to understand if the 40-year-old who had called 118 had a clinical picture compatible with Covid19, I reflected on the need to break the mechanism … "