Bologna, 23 February 2020. Sunset on the station, seen from the Matteotti bridge. Photo of WM1.
by Wu Ming
[First episode. – The second episode (February 26-28) is here – The third (March 1-10) is here .]
The masks were pantomime, not prevention. Most people had understood this, or the fear of ridicule prevailed: it was still a city that loved to be dressed up. The fact is that the masks were seen almost only in newspapers and on newspaper sites.
In the early days, it had always been healthcare workers, nurses, people who worked in the hospital, then the photos of the alleged "shock value" (oooooh!) Had arrived in an avalanche: guys with masks in front of the Milan Cathedral or in others famous places.
In Bologna, the local edition of Repubblica showed every day photos of someone who wandered under the arcades with a mask. In truth, he was always an isolated pheasant, surrounded by others and others who did not wear it and perhaps sympathize with it.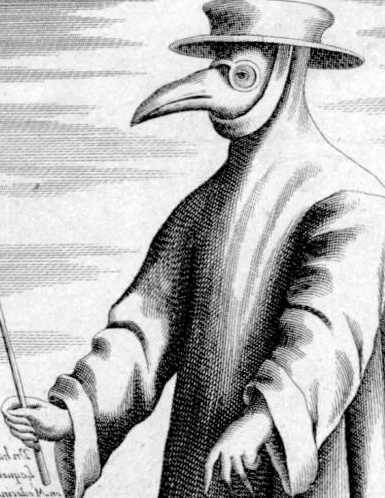 Yet Chiara, who worked in the pharmacy, told us how many people came in and asked for masks, after passing at least five signs that warned of their exhaustion. An acquaintance boasted that he had purchased a pack of ten online, for the whole family, as early as early February. Buying the mask was a way to feel efficient, ready for battle. Approved and therefore safer. It was the desire for an object only because others desire it. A mix of consumerism and paranoia. Very Emilian.
The mask was the individual, personal equivalent of the "preventive measures" imposed on citizenship. There was no need to really wear it. The gesture counted: like certain heroin addicts who remain dependent on the hole, even without injecting the stuff. Back home, you forgot about it, you pitted it in a closet and greetings. Pure apotropaic function. A talisman. In the meantime, just queuing at the pharmacy, you could have caught the virus. Deterrence produces what it would like to avoid.
In the late afternoon of February 23, we had scoured two neighborhoods – Navile and Porto – in search of masks. From a few hours he had reached the order of the Governor Bonaccini, so peremptory and ambiguous formulations, also because of a disturbing and so on :
«Suspension of events or initiatives of any nature, of events and of any form of aggregation in public or private places, including cultural, recreational, sports, etc., carried out both indoors and open to the public […]»
They hadn't written "politics and trade union", but in the et cetera many had read exactly that. «On the 29th there is the demonstration for Orso in Cirenaica», it was said in the mailing lists. «What will they do? Do they send Celere to charge us as "greasers"? »
The ordinance continued:
"Closure of the educational services of children and schools of all levels and of the frequency of school and higher education activities, professional courses, masters, courses for the health professions and universities for the elderly with the exception of doctors in specialist training and trainees of the health professions, except for remote training activities […] Suspension of the opening services to the public of museums and other cultural institutes and places […] as well as the effectiveness of the regulatory provisions on free or free access to these institutions or places. "
Museums … but not libraries. We ourselves, in the following days, would continue to work in the study room of a neighborhood library, full of people.
The ordinance was full of nonsense and holes, so much so that the next day an application circular would attempt to patch up, with the sole result of making the situation even more contradictory and surreal.
We said about the patrol. Bolognina was full of people. In Piazza dell'Unità we played basketball and chatted in small groups, as always. Next door, the Pam supermarket was open and crowded, as usual. Nobody hoarded neurotically, nobody wore a mask. There were half-empty shelves, but it always happens on Sunday evening.
Just the Chinese restaurant, the night before, looked different. On a normal Saturday, it was impossible to find a seat without having booked. Instead, customers only occupied two tables across the venue.
On the other hand, the Chinese were everywhere, as was normal in Bolognina, and no one who avoided them or shouted something at them. The health emergency did not make anyone who was not a racist or synophobe. If anything, it brought out a pre-existing racism, which used the virus as an excuse to let off steam.
A sunset of a beauty to be astonished dyed the scarlet and carmine sky, by contrast making the station seen from the Matteotti bridge look black, and transfiguring the whole world around. The next day, we would see those colors on Repubblica online, as a backdrop for checkpoints and people in masks, as in the poster of an apocalyptic series B film.
To the north of the bridge, the Bolognina; to the south, via Indipendenza rose to Neptune. We had entered the station and it was very crowded, zero masks there too. We had met De Bellis, an old acquaintance, and had a chat about coronavirus psychosis … but there was no trace around us.
Normality also inside the Despar of the station, nothing hoarded, there were those who bought only three beers, a bag of Fonzies … Around the square, the usual gold bars, the pizzerias, the ice cream parlors … Everything as usual.
Via Indipendenza, via dei Mille, Piazza dei Martiri, via Marconi … Up there, the dark outline of Villa Aldini. Multitude of walking bodies. Little girls and boys returned in carnival party costumes with their parents.
Peaceful and smiling parents. Yet, as ascertained directly and from the testimonies of others, the parents' chats – the real hell of the contemporary dark web – were in the grip of madness, saturated with a real desire for prophylactic fascism , and terror for the fate of the children.
To remedy the closing of the gym, the coach of a team sport had proposed to the boys to be in a park, given the spring heat. A mother had replied by pointing out the passage of the regional ordinance which prohibited aggregation in public and private places.
Yet, nowhere in the world, not even in Wuhan, were minors dead, indeed, it seemed that children were almost immune to the new virus .
Perhaps even those who reversed that anxiety and fury in chats, on the street, behaved like a reasoning person. That too was an apotropaic gesture. The same as and contrary to that of those who claimed that the virus was just a joke and churned out calembours, gave to the pushed memetic, fooled around with continuous jet. Cynicism and paranoia go hand in hand, feed on the same mistrust, the same refusal for any key to the world. Without keys, you no longer enter anywhere. And if you run away from shitting, you can only shit on yourself.
In any case, if one had not had the smartphone, walking around the streets would not have noticed anything. What did we have to conclude?
Perhaps that, at least in Bologna, paranoia was largely confined to the social-media sphere.
Mainstream information was paranoid and anxiety-provoking. In the second – but very quick – joke that mood had taken over the political class, local administrators and a minority of ordinary people. Yes, at least for us, it seemed like a minority: mostly elderly and lonely people, who believed in TV or Facebook and rushed to the pharmacy to grab the amuchina.
A great paradox was being generated: the Emilia-Romagna Region ordered the closure of (almost) all places of culture and sociality, those where the emergency could be worked out together – schools, museums, theaters, cinemas – and forbade demonstrations with an "etc", while people continued to crowd in stations and places of consumption.
Shopping centers and supermarkets operated as usual . That afternoon Jadel had been to Ikea and reported on the everlasting chaos of bodies advancing like a snake, among virtual children's bedrooms and dining rooms inhabited by ghosts of small families. Bruno had gone to the Hypercoop Lame: full of shoes. In the gyms – you could see them through the windows overlooking the promenades – you trained as usual: you sweated, you breathed each other's breath, you undressed and you took a shower in the same rooms.
Let's be clear, we are not saying that they had to close too: on the contrary, we note that the purpose of the ordinance was not prophylaxis . Given that situation, that prophylaxis vût mâi fèr ?
The trumpeted closures were uselessly useless, as it had been useless to block flights, put checkpoints on the roads, make policemen and soldiers walk in camouflage back and forth.
Italy had been the only European country to block flights from China. Nothing but theater, as well as a contentment to idiots and scoundrels who yelled: "Close the borders!" An easy measure to understand, but of no use, indeed, counterproductive.
At every epidemic, the same things were done on autopilot, and there were now studies on studies to prove that they didn't help or did damage.
In 2003, in the midst of the SARS epidemic, Canada had squandered over $ 7 million in checks on arriving passengers … without finding a single infected . That money, the authors of a study published in the scientific journal Emerging Infectious Diseases concluded , would have been better to invest directly in healthcare.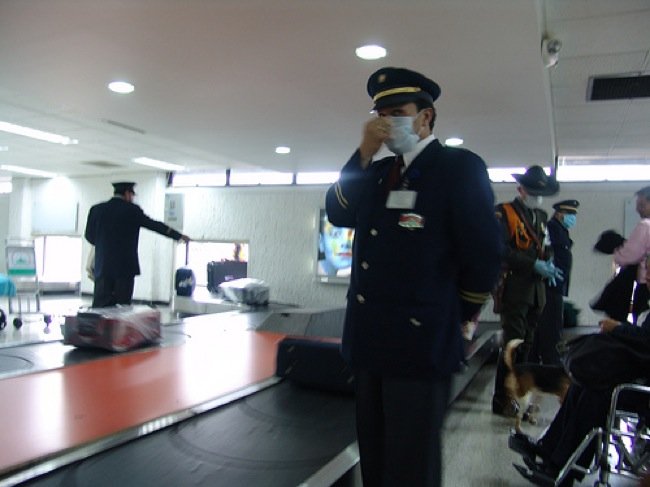 Six years later, in full alarm from "swine" flu, Australia had done the same thing: it had militarized eight airports and controlled nearly two million passengers arriving or returning to the country. All to identify only 154 people who perhaps had the mild flu. Even in that case, according to those who had analyzed the story , precious resources had been wasted, taking them away from healthcare.
The same display of uselessness had occurred with bird flu, with Ebola and, in China in the last two months, with the same Covid 19 .
Even in Italy we were witnessing a huge waste of public money, spent on militarization, checkpoints and various patrols rather than used to enhance public health – weakened by thirty years of "corporatization", cuts, outsourcing – to make it capable of face an escalation of the crisis.
The health effectiveness of territorial lockdowns, that is, mass quarantines, was also questioned by several studies. As counterintuitive as it was, some research seemed to show that lockdowns in high-risk areas increased the number of infections and the extent of the epidemic.
No, prophylaxis – at least the one in the strict sense – had little to do with it, as with masks.
The situation in hand.
"Close it all" had a short-term purpose other than that of the flag, and then had a systemic, objective, long-term function, of which Bonaccini and his junta – and their counterparts from other regions – were only half-aware executors.
The short-term aim was to make theater : to exhibit "readiness" and "strength" in favor of cameras, to show that "we were acting", it didn't matter if with a dog's cock and without construct, the important thing was to act immediately! "Now" was the magic word: "Bravo Bonaccini who moved immediately!" . The other viral concept was: "Better too much than too little." Likes followed.
The more plastic representation of that attitude had been provided by the governor of the Marche Region, who, speaking at a press conference, had previously announced the closure of all schools of all levels and degrees, to take back the measure sitting immediately , after receiving in direct a phone call from the national government.
The drastic decisions were just to parry the ass and spread a veil on the usual pressure.
The systemic function , however, had to do with biopolitics , with governing bodies and controlling the population. Like any pumped and assembled "emergency", this too was good for setting a precedent.
«Chiudere tutto» – o meglio, fingere di chiudere tutto – non serviva a niente, ma non appena la situazione fosse migliorata, i politici avrebbero dato il merito ai provvedimenti. Il tran tran sarebbe ricominciato, ma con più controllo di prima, più sorveglianza, e con l'idea condivisa che da un giorno all'altro si poteva bloccare la cultura, vietare ogni riunione, associazione, "assembramento" di persone non finalizzato al mero consumo, col consenso di un'opinione pubblica impaurita («Qualcosa si deve pur fare!»). O meglio: col consenso dei media e di una minoranza rumorosa di imparanoiati, che creavano l'effetto di un'opinione pubblica impaurita.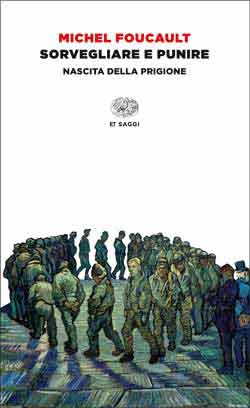 Nel suo capolavoro Sorvegliare e punire (1975), Michel Foucault aveva descritto un "lockdown" del XVII secolo:
"Here […] the precautions to be taken when the plague occurred in a city. First of all a rigorous spatial division into sectors: closure, of course, of the city and of the surrounding "agricultural territory", ban on leaving it under pain of life, killing of all stray animals; subdivision of the city into separate neighborhoods, where the power of a steward is established. Each street is placed under the authority of a mayor, who supervises it; if he leaves, he will be punished with death. On the designated day, everyone is ordered to close in their own home: prohibition to leave it under pain of life. The mayor personally goes to close the door of every house from the outside; he carries the key with him, which he hands over to the district superintendent; he keeps it until the end of the quarantine. Each family will have made their own supplies, but for the wine and the bread, small wooden pipes will have been prepared between the street and the inside of the houses, which will allow everyone to provide their ration, without communication between suppliers and inhabitants; for meat, fish and vegetables, pulleys and baskets will be used. If it is absolutely necessary to leave the house, it will be done one at a time, and avoiding any meeting. Only the stewards, the mayors, the soldiers of the guard and, even among the infected things, from one corpse to the other, the "crows" that it is indifferent to abandon to death are circulating: they are "little people who transport the sick, underground the dead clean and do many vile and abject services ". Space exactly cut, immobile, coagulated. Each is stowed in its place.
The disregard for the fate of the "crows" – nurses, porters, health auxiliaries – shared that regulation of the times of the plague in the days of Covid 19 in Italy. Few seemed to worry about overwork in hospitals and laboratories, doubled and tripled shifts, the psychophysical exhaustion of staff in a sector that had been suffering for some time.
Why had Foucault written about quarantine in the 17th century? Because that logic had survived even after the plague, quarantine had remained as a possibility, an option always practicable in the relationship between public authorities and the social body. That standardizing urban space, lives and bodies had paved the way for the establishment of disciplinary societies of the 19th-20th centuries:
«The order responds to the plague: its function is to resolve all confusions: that of disease, which is transmitted when bodies mix; that of evil which multiplies when fear and death erase the interdicted. It prescribes to each his own place, to each his own body, to each his illness and death, to each his own good due to an omnipresent and omniscient power which is divided, himself, in a regular and uninterrupted way until to the final determination of the individual, of what characterizes him, of what belongs to him, of what happens to him. […] The penetration, even down to the finest details of existence, of regulation – and intermediary was a complete hierarchy guaranteeing the widespread functioning of power; not the masks put on and taken off, but the assignment to each of his "real" name, his "real" place, his "real" body, his "real" disease. Plague as a form, both real and imaginary, of disorder has discipline as a medical and political correlative. "
The lockdowns of 2019-2020, useless for the stated purpose, however, would have strengthened the grip of "surveillance capitalism" , which created a synthesis of disciplinary society and widespread control society.
⁂
In any case, there was no plague in Italy. The few deaths that Covid 19 had made were almost all over 80 and already weakened by other pathologies. The virus was probably already in Italy for weeks, a lot of people had already taken it and had healed, and others were taking it without going into the radars. If you weren't already hurt by yours, it could hit you hard, but you got over it. After all, the clinical picture was very similar to that of seasonal influences – which every year, only in Italy, killed eight thousand people, while at the moment the confirmed deaths for Covid 19 were only seven (7).
The media urged to find the mysterious "Patient zero", but perhaps they did not find it because he was already healed, and he would have been forever unaware of his status of infected # 1.
And what was the search for "Patient zero", if not another manifestation of paranoia? Paranoid is who, instead of asking himself "what?", Asks himself "Who?" Paranoid is not someone who fears a totalitarian power that controls everything, but someone who evokes it and after all craves it, because he feels all authority and meaning around him rot.
Meanwhile, the elderly, that is, the subjects most at risk, without particular protections, were left at the mercy of apocalyptic information, which bombarded them with images of emptied supermarkets and bottles of amuchina in gel now nowhere to be found and very precious, thus pushing them to rush into a crowded mall, where contagion was most likely.
We were the European country with the most established cases, but perhaps it was only because we were doing rain tests. When in all of France, without upsetting, they had only made 800, only in the Lodi area we had already made more than double and requested well over 4000. It is clear that in that way you find sick. But the media pounded, pounded, pounded, with increasingly frantic coverage, increasingly alarming headlines, and it seemed the great plague of 1348.
– What should we do? – we had wondered.
– We will write the Decameron!
– Even less. Let's write a collective diary these days.
⁂
The mainstream media were the real storytellers.
Faced with the new coronavirus, the already normally bad Italian information had reached the bottom of a new abyss. All his usual "tics" had joined in a snowball effect that fueled psychosis.
Even the apparently reassuring, responsible news, "don't panic", went to fill the classic "sandwich", inserted between statements and testimonies of opposite sign.
As always, then, the refrain was raging on the "experts", the only ones authorized to illustrate the solution to the problem. "We don't do politics, we let the technicians talk!"
But as soon as the technicians opened their mouths, it was clear that: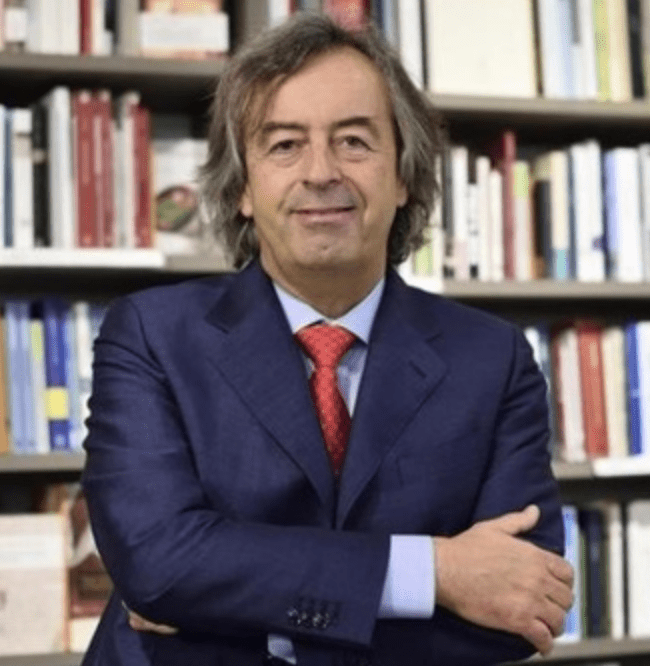 The raging.
a) some, long since transformed into television commentators and stars from social networks, were now slaves to their own character and to the expectations of the public;
b) alla fine della fiera, le soluzioni proposte erano sempre politiche e sociali, perché fronteggiare un'epidemia con mille o diecimila posti letto in ospedale fa tutta la differenza del mondo, e investire in posti di blocco anziché nell'aumento di posti letto non è una decisione «tecnica», da esperti, ma politica, da amministratori;
c) I potenziali o sedicenti «esperti» erano migliaia e le loro spiegazioni spesso si contraddicevano, generando solo una maggiore confusione e una forte predisposizione al complottismo, perché «se fanno tanto casino, dev'esserci sotto qualcosa che non ci raccontano».
Anche le conseguenze del «chiudere tutto» erano politiche e sociali.
Few worried about how many would lose their wages, and in many cases even their jobs. On the contrary, they praised some Chinese shopkeepers who had decided – grudgingly – to suspend their activities. What a nice thought! The paternalism towards those "good Chinese" remembered very closely that for the "good Negroes" who volunteered, worked for free, deserved our caresses.
The unions – all: confederal and grassroots – had pointed out that the inconsistencies of the Bonaccini ordinance put at risk a large number of workers, especially precarious ones.
And the choice to close schools because of a virus that did not affect children and especially sickened the elderly – who, as a rule, did not hang out in the classrooms – generated cascading problems. A teacher friend had described his difficulties to us:
«Not giving continuity to educational activities at this time of the school year is a problem, I assure you. For the children with disabilities that I follow then … I won't tell you. I have to try these days to keep them at home with a routine that somehow simulates school. Quite simply, tasks that must be sent to me on a daily basis … They are already living a time out of phase and almost never synchronic with the rest of the world … Let alone in these situations. "
In the late afternoon of the 24th the application circular had arrived .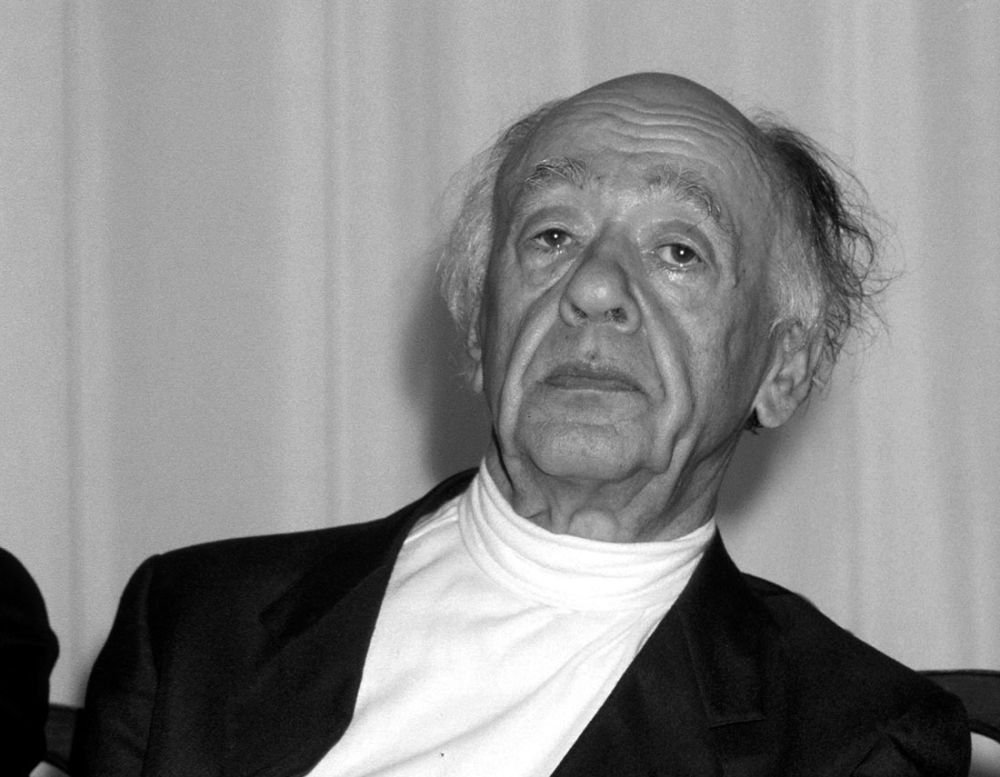 Eugène Ionesco (1909 – 1994), playwright. The best known exponent of the «Theater of the absurd».
It seemed written by Ionesco .
The criterion by which certain activities were prohibited and others did not seem to be – somewhat uncertain – the "exceptional concentration of people". No demonstrations, cultural and sporting events and other occasions in which a one-time audience came together … but the weekly markets remained open. And the activity of sports and leisure centers continued, elderly centers (just as several doctors advised the elderly to stay at home), urban gardens remained open (where mainly the elderly concentrated) etc.
⁂
On TV and in the newspapers everyone talked about illness and hospitals, but nobody took the opportunity to talk about how Italian public health had been compromised in thirty years of neoliberal "reforms".
The legislative decrees of 1992-93 had introduced corporate and managerial criteria in the management of hospitals and territorial health systems: hospitals of national importance or highly specialized hospitals had been detached from local health units and transformed into "hospital companies"; the USLs themselves – removed from any control by the Municipalities – had become companies, under public law but "with entrepreneurial autonomy". Those same decrees had also initiated the regionalization of healthcare.
In fact, it was a matter of counter- reforms, aimed at harming the universality, capillarity and gratuity of the National Health System as it was established in 1978. The Bindi counter-reform of 1999 had then implemented and accelerated every process of corporatization, fragmentation, outsourcing, intrusion of private interests into nominally public health.
The consequences had been devastating: according to the new budget logic, if a hospital did not "pay" it was closed. Hundreds of them had been cleared throughout Italy , almost always in the province, as thousands of outpatient specialist units had been closed . Essential services had moved away from tens and tens of kilometers, in some cases completely vanishing. All decisions made in random order , because the matter was now a matter for the different regions. The National Health Service had long been little more than a good idea.
The scarcity of beds for intensive care was the leitmotiv of those days of coronavirus, but this shortage was presented almost as a "natural", unavoidable fact. Instead of saying that we had to reverse the trend, and go back to increasing services and beds, people were invited to shut themselves in the house, but also no, it depends, you can go here but not there …
⁂
Above all, no TV talking heads , none of the spectacular vedettes who played the role of "expert" spoke of the systemic causes of recent epidemics, of the sudden spread of new viruses. Doing so would have entailed a radical critique of capitalist aggression against the environment and the living.
L'aviaria, la Sars, la suina e prima ancora la BSE erano uscite dai gironi infernali dell'industria zootecnica planetaria. In parole povere: dagli allevamenti intensivi, per via di come gli animali erano trattati e, soprattutto, nutriti. Ebola, Zika e West Nile erano venuti a contatto con gli umani per colpa della deforestazione massiva e della distruzione di ecosistemi.
Anziché un'occasione per mettere in discussione il sistema che causava le epidemie, la crisi del Covid 19 era usata come diversivo per non parlare di ambiente e di clima, proprio mentre l'inverno più caldo e secco di sempre stava seminando morte. Lo aveva detto chiaro e tondo Fridays For Future Bologna:
"The city is mobilizing urgently for the crown virus emergency, rampant panic, closed the university and probably canceled any type of event this week. Yet in Bologna the daily limit of fine particles only in January was exceeded more than 11 times, the daily limit of the particulates most dangerous for human health (PM 2.5), of 25 µg / m³, more than 17 times. Every year there are over 30,000 new cases of cancer in Emilia Romagna, about 87 per day. An average of 35-40 cancer deaths are estimated daily in the region. And how is it proceeding? Approving plans for the extension of the ring road and the motorway, increasing city traffic with insufficient, expensive and central-centric public mobility. The truth that goes unnoticed is that the air we breathe in Bologna every day kills us but we still decide to invest in death, pretending nothing by manipulating the news. Why are you silent when it comes to the climate crisis? Because there are too many interests at stake! "
Fridays For Future in Bologna, 27 September 2019. Photo by Michele Lapini.
Someone had pointed out that the Chinese " lockdowns " had lowered global CO2 emissions, and even in us the air smelled better. But it was a passing effect, which did not attack any structural cause.
It was necessary to puncture the membrane of haunting information, to put the underlying problems removed on the agenda. It was necessary to go back to living and communicating and to fight, beyond the vision of Burioni who sburioneggia and Giovanna Botteri who panted, as an actress of drama, behind the mask.
While reflecting on all of this, Mayor Merola said:
"You need to apply the ordinance and not waste time discussing."
As it was intended to prove.